Each product has been independently selected by our editorial team. We may receive commissions from some links to products on this page. Promotions are subject to availability and retailer terms.
Fans of The Masked Singer are in for a treat with Season 6. On Wednesday night, Fox aired the first part of The Masked Singer's Season 6 premiere, and then it aired the second part on Thursday. They introduced the audience to new competitors —such as Bull, Skunk, Mother Nature, Puffer Fish, Hamster and Octopus. Bull blew the judges away with his first performance and quickly set himself up as a frontrunner. And his second performance was not different. But, who is the Bull? (If you weren't able to watch the two-part premiere live, you can turn to FuboTV, which is offering a free trial to new users.)
Season 6, Episode 2 — "2 Night Season Premiere, Part 2: Back To School"
Bull said that when he was in school, he "marched to the beat of my own drum." But, overall, the place where he felt the most free was his garage. While holding up a photo of the Disney Concert Hall, Bull explained that he would transform his garage for his performances.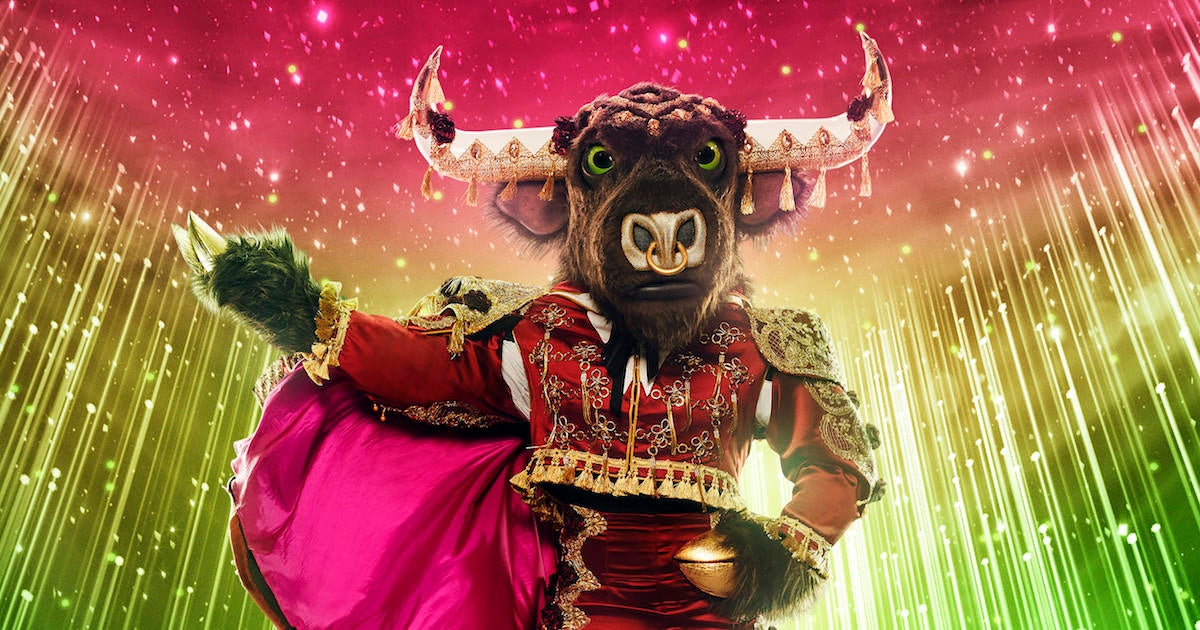 The Bull's rendition of "What Hurts the Most" by Rascal Flatts ties back to his first crush. After his fabulous performance, Cannon showcased his locker. In true wild fashion, Bull's locker actually had a few cheerleaders emerge from it, as he explained that he's always been a fan of crowds. All of the clues had Jeong thinking it was Darren Criss. Thicke was getting some rock vibes, guessing Brendon Flowers and Rufus Wainwright. McCarthy thought that it could be a former Disney star, suggesting Zac Efron or one of the Jonas Brothers.
prevnext
Season 6, Episode 1: "2 Night Season Premiere, Part 1: Group A Premiere"
Bull immediately brought a high dose of energy when he arrived onto the stage. The Bull explained that he grew up in a small town surrounded by cows, hence the Bull identity. While on a boat, the Bull said that he traveled the world to look for his "destiny" and eventually realized that he wants to be the "greatest of all time." He then whipped out a map that contained a red X on Cooperstown, which Thicke noted is the location of the Baseball Hall of Fame. The Bull heard multiple "no's" when he knocked on doors, but he didn't give up.
Bull did end up quite successful. He mentioned that he became his own boss and that both Hollywood and Forbes "took notice." He waved at a spaceman as he recounted his successes. When he arrived on a beach, that showcased a lion plush toy, he said that there's still plenty for him to prove. So, he's trying his hand at The Masked Singer.
While the Bull came out with a ton of energy, he took things slow while singing Train's "Drops of Jupiter" and soon blew the judges away. Even though his vocal chops had the judges jumping out of their seats, Bull said that he's actually shy about singing in public. McCarthy thought that it could be someone with a boy band connection, possibly Brian Littrell. Thicke was stumped, but guessed Sisqo. Jeong had a guess that was out of left field, suggesting Dwayne Johnson.
prevnext
0comments
Catch Up
The Masked Singer is sure to bring the fun, and more than a few twists, all season long. To follow along with all of the action, you can check out FuboTV, which will allow you to watch live episodes of the Fox competition. The service is also offering a free trial to new subscribers. Additionally, all of the episodes will be available on Hulu the day after they air.
prev
UP NEXT